Available in Firefox and Chrome, the picture-in-picture function can be used to keep a video on top of your other browser tabs and/or other applications allowing you to stream while you work. You can resize the window, move it around, and control the audio.
---
Below is an example of Picture-in-Picture in Firefox using the museum's live webcam playlist, wmoaTV, as an example.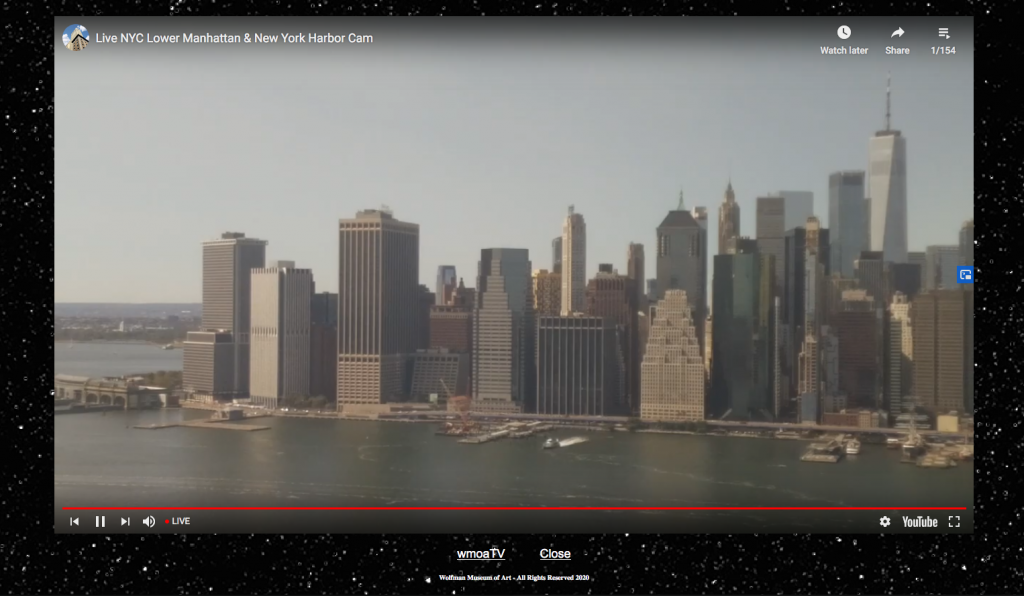 1. Firefox (pictured) and Chrome have the Picture-in-Picture option available on the right side of the video. You can also right click to select "picture in picture".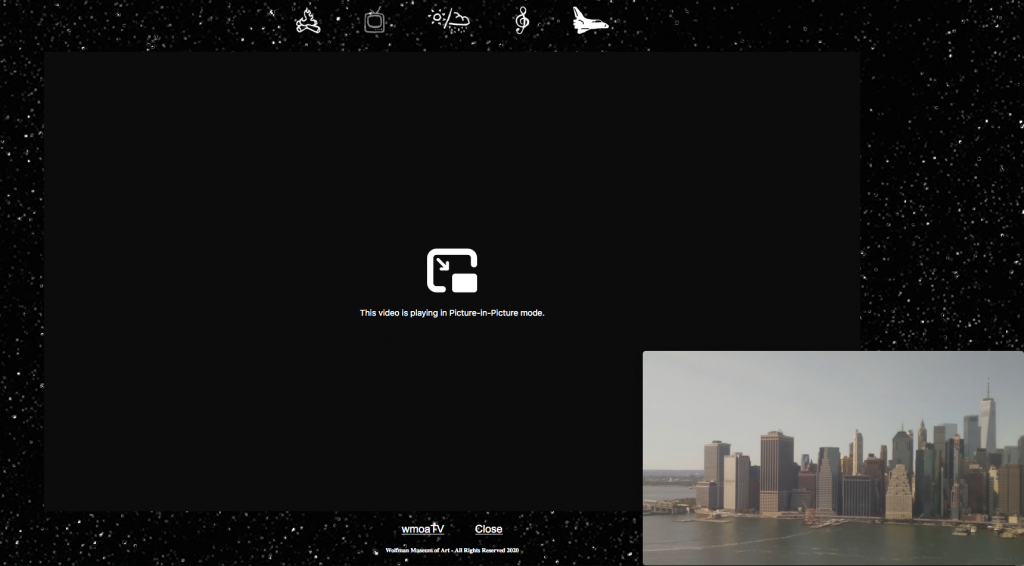 2. Once popped out, your video will stay playing on top of all other windows as long as this browser tab is kept open.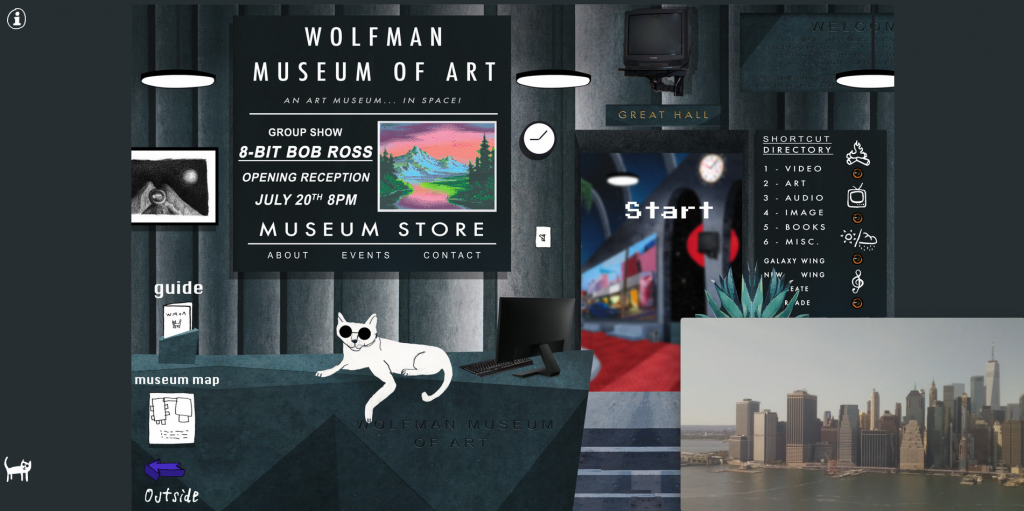 3. Here you see the video (wmoaTV ch 1) in the bottom right (default position) of the screen while we browse the museum.
---
INSTRUCTION / INSTALLATION GUIDES
Firefox picture-in-picture is enabled by default – information
Chrome has it enabled for Youtube by default, but this extension (by Google) allows you to use the feature outside of Youtube, like with Netflix, or video streaming options.
---